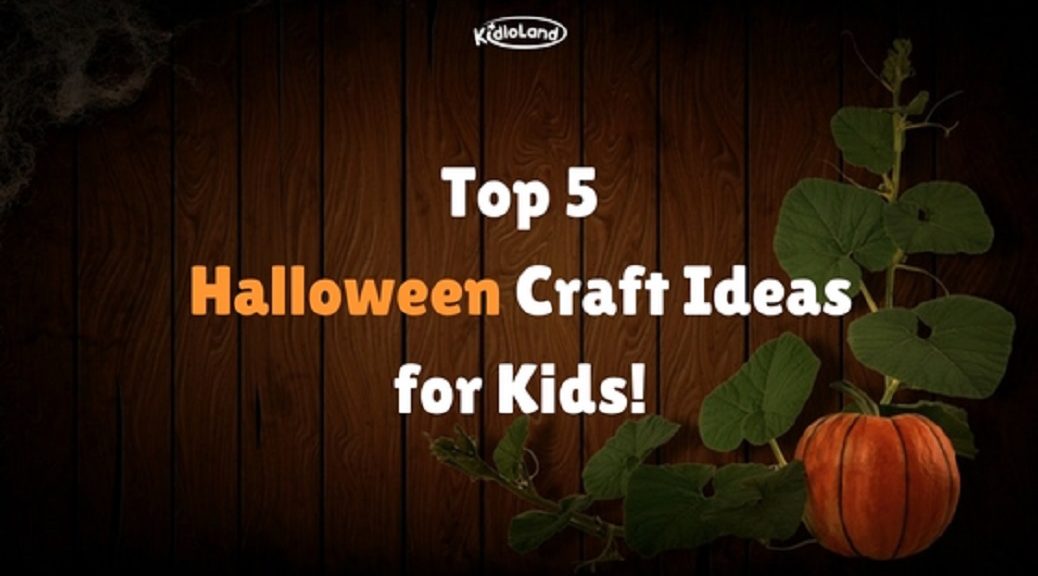 Halloween : Top 5 Craft Ideas For Kids!
Get crafty on Halloween with your little ones! Halloween is the perfect time to get your creative juices flowing. Create, fold, wrap, paint and go crazy! Little kids absolutely love crafting new things. You can take it up a notch by setting a Halloween theme to your crafting activities. Pumpkin shaped lights, skeletons, spooky wall hangings – the ideas are endless! If you're looking for some fun and innovative craft activities to do with your children, here are the top 5 Halloween craft ideas that you can easily do!
1. Paper pumpkins
Take an ice-cream stick and paint it orange.
Cut 6 vertical strips (carefully!) from an orange craft paper. Every vertical strip should have one more strip of the same exact length.
Make sure that the length of the strips is more than the length of the ice-cream stick.
Stick the ends of the strips to the ends of the ice cream stick.
Cut two small green strips for the stem and bend them upwards.
Hang the pumpkin with a thread!
That's it! Hang a few pumpkins of different sizes to get crafty this Halloween!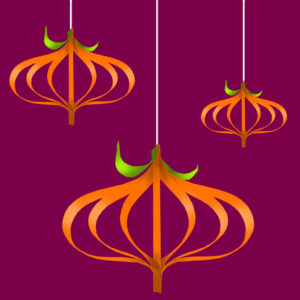 2. Paper plate bats
Trace a bat wing template onto your black paper using a pen or pencil.
Then flip the wing template over and trace it again.
Cut out the bat wings.
Using tape, attach the bat wings onto the paper plate.
Using the glue stick, attach googly eyes to the front of your bat and draw on a small mouth with a white paint pen.
3. Puffy cotton ghost
Start by cutting out a ghost template.
Glue cotton balls on it until the ghost is completely covered.
Cut out some eyes and a mouth (make it a smile so the ghost looks friendly, not spooky!)
Glue those on as well.
If you want, you can add a string to the back and hang your ghosts up somewhere in your house.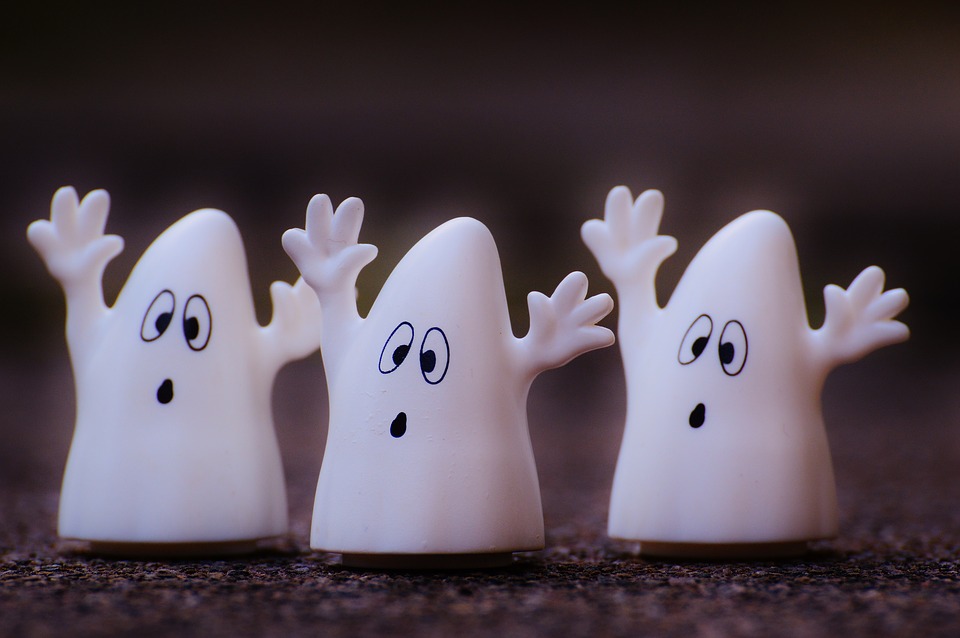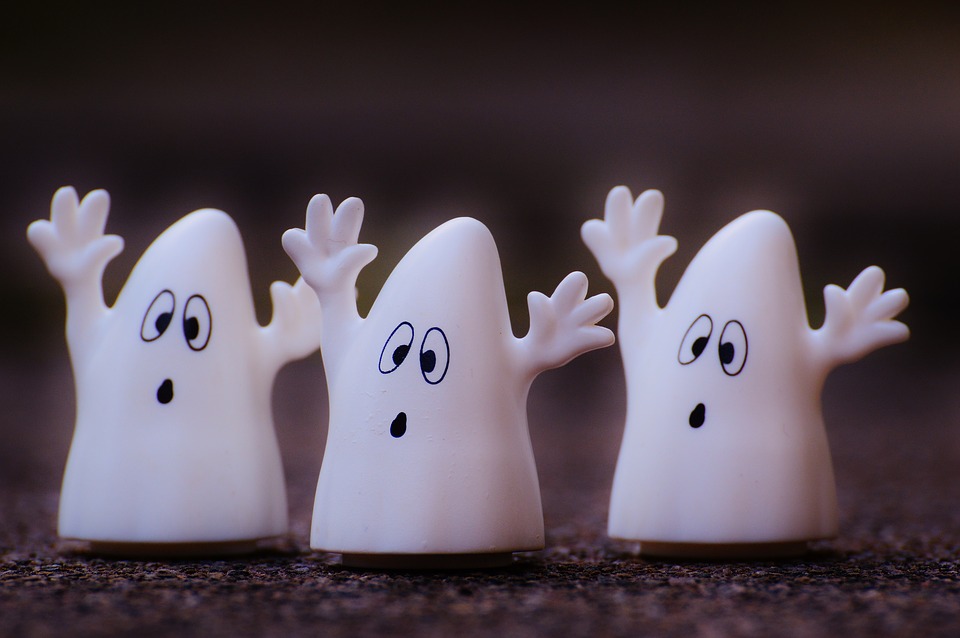 4. Balloon spider web
Blow a balloon. Tie a knot and attach a yarn thread around the knot.
Mix glue and water in a bowl. Add threads of yarn into the mixture.
Wrap the threads around the surface of the balloon in a random fashion. (Don't wrap it entirely!)
After 5 mins, deflate the balloon and securely remove it out.
Stick some plastic spiders over the web! And there you go! The balloon spider web is ready!
5. Cotton swab (Q-tips) skeleton
Freehand draw some skulls on your white paper or print some off of online clip art.
Cut out a skull and glue it on the top of your paper. You will build your skeleton under this.
Stick the 'ribs' first and then glue the spine over the top. Use a dot of glue on each end of the Q-Tip.
Cut Q-Tips as needed for your skeleton's fingers and feet.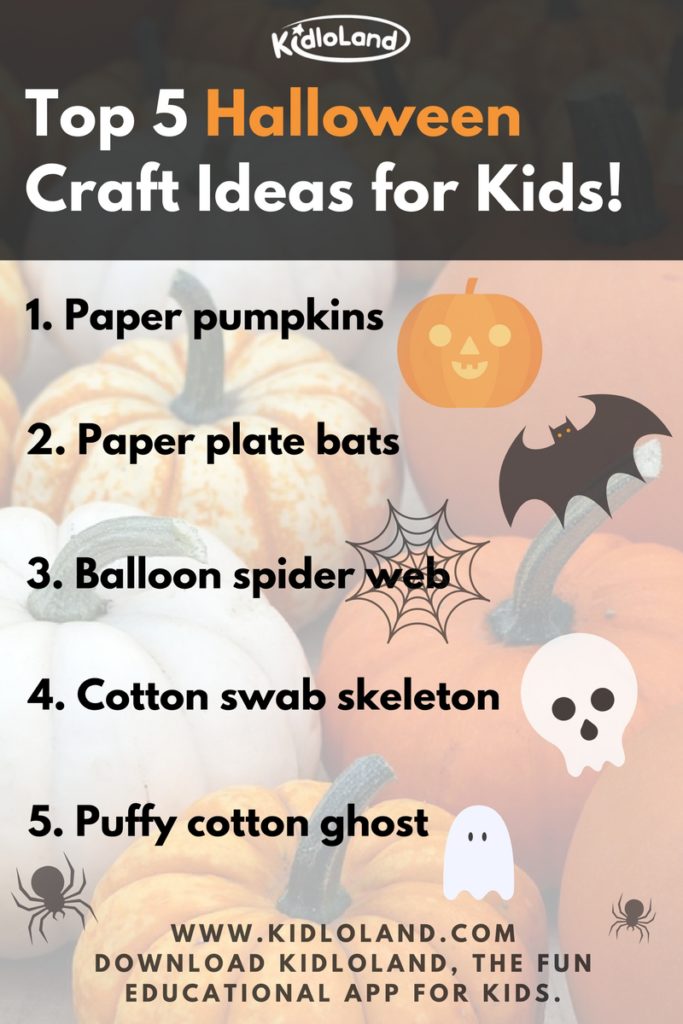 Image Credits: Alexas_Fotos