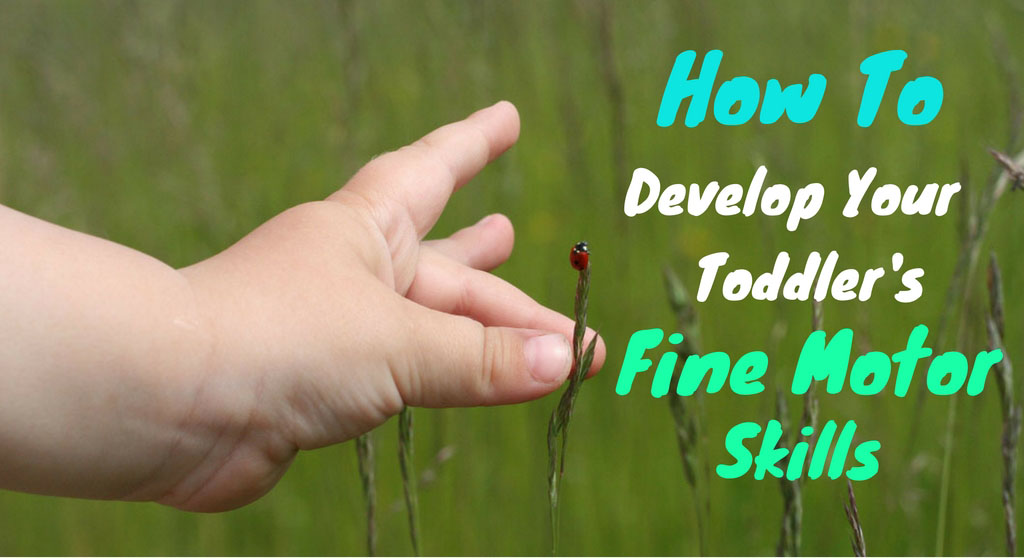 How To Develop Your Toddler's Fine Motor Skills
Raising toddlers is a Herculean task that only super moms can handle. A toddler's daily routine includes running around the house all day, having cranky and stubborn moments and being picky with food. Amidst all of this, it is essential for every super mom to make sure your toddler is learning and growing well, too. Hand-eye coordination, learning to balance on their feet, jumping, running, grabbing objects, speech, and language skills are all important abilities that your toddler should develop. A crucial aspect of every toddler's growth is the development of his fine motor skills. A fine motor skill is the coordination of small muscles of hands and fingers with the eyes which helps a child to perform various activities like zipping up a sweater, holding a pencil, scribbling and much more. Below are 10 ways to develop and grow your toddler's fine motor skills :
1. Playdough
Introducing your toddler to playdough can have a lot of beneficial effects. The squeezing, rolling, squashing, poking, flattening, separating and cutting (with safety scissors) involved with playdough makes sure that your little one develops hand-eye coordination while keeping it fun and interesting. It also enables your child to fuel his creativity by creating different objects with the malleable playdough.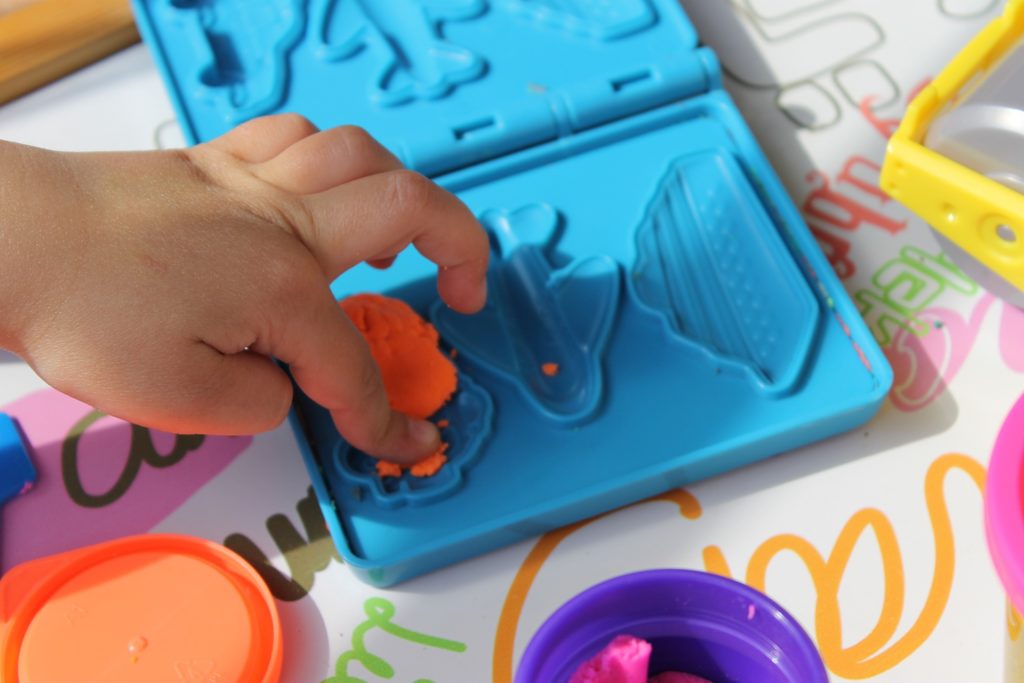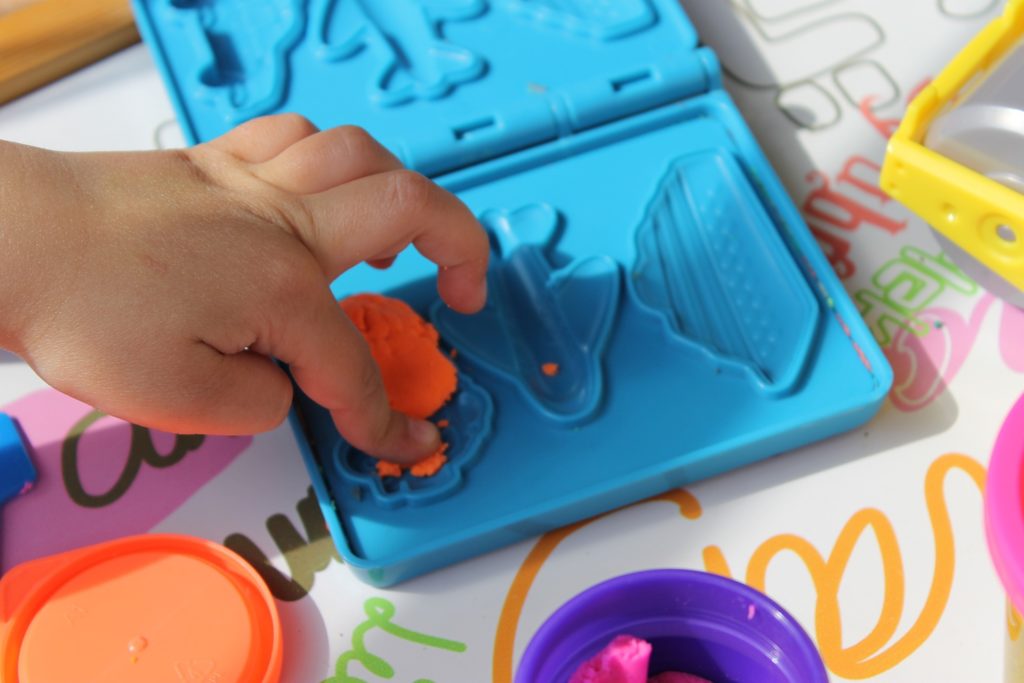 2. Tearing paper
Paper tearing might seem like a boring thing to do for adults, but for toddlers, it is extremely fun and also necessary for the development of their finger muscles. Tearing paper helps your child to enhance his grip on the paper with his fingers, increases his hand strength and also makes way for more complicated actions like opening and closing zippers and tearing bread into small pieces. A great activity to keep your toddler engaged and entertained is to let him tear papers into small pieces and make a collage from it.
3. Finger exercises
Finger exercises are a significant addition to your child's fine motor skill development. This is also a simple and helpful activity for your baby to develop hand-eye coordination. Even simple activities like holding a pencil, clapping, crumpling paper, holding a ball etc. can make a huge difference in your child's growth.
4. Finger and hand painting
Apart from being a creative way to develop fine motor skills, this is also an essential aspect of your toddler's artistic progress. Let your child dip her fingers and hands in toddler-safe or edible paint and set her free with a blank canvas or printable coloring sheets. This is how you will motivate and encourage her imagination.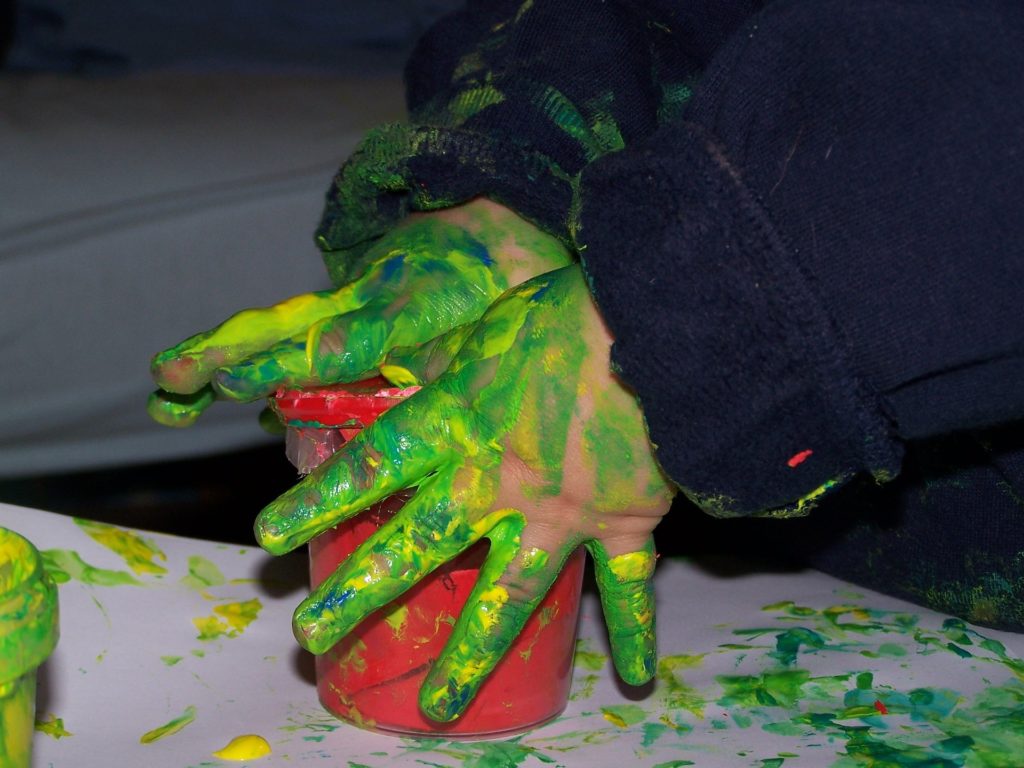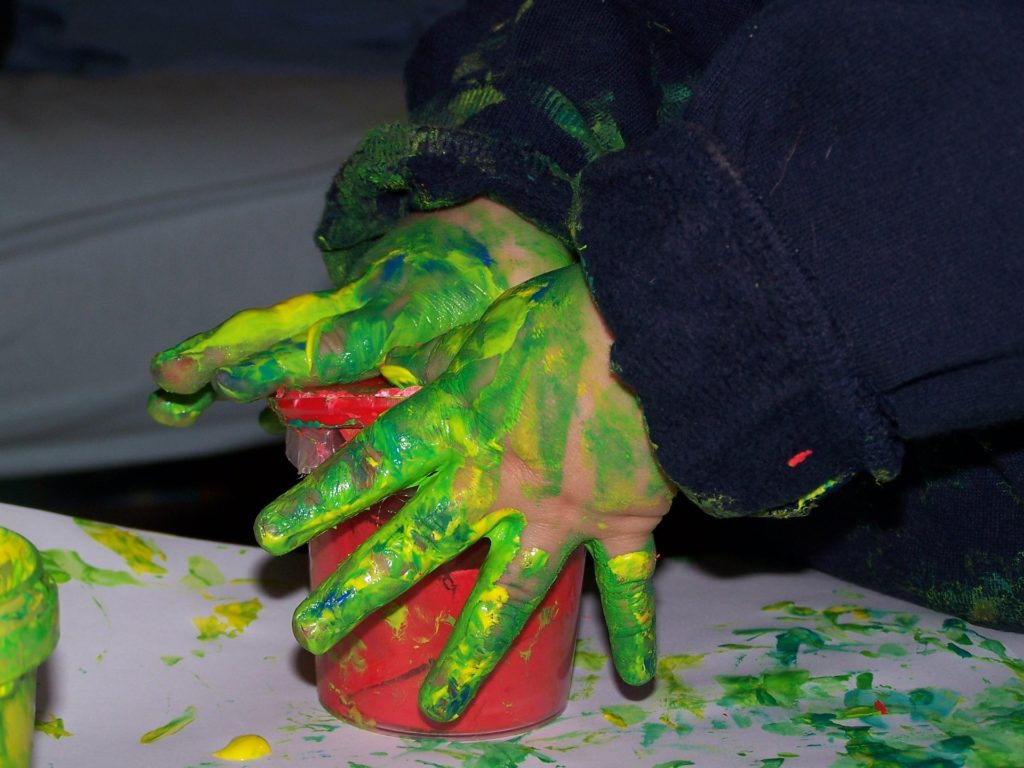 5. Coloring and doodling
Another way to develop your child's creative talent is to provide coloring books or printables to him. Crayons, coloring markers, pencils are all great for your children to set their imagination free. You can also let your toddler scribble or doodle on a white sheet of paper. This activity imbibes patience, improves bilateral coordination, develops their color sense and keeps them engaged for quite some time.
6. Tracing
Tracing is a task that helps to develop fine motor skills in a huge way. Children learn how to control their grip on the pencil, learn to draw carefully along the dotted lines which can be curved or straight and thus, prepares them for preschool. Spatial awareness and dexterity are some of the benefits of tracing activity. You can also download apps like KidloLand which includes fun tracing and tapping games to further help your child.
7. Grasping activities
Building your toddler's hand strength can make things much easier for him/her when they start preschool. Give multiple objects to your child to grasp, such as plastic glasses, toys they can squeeze, toys that they can shake, building blocks etc. Switch it up in between by asking them to pick up a tiny object and then pick up a big object. This makes for good hand and finger exercise for every toddler.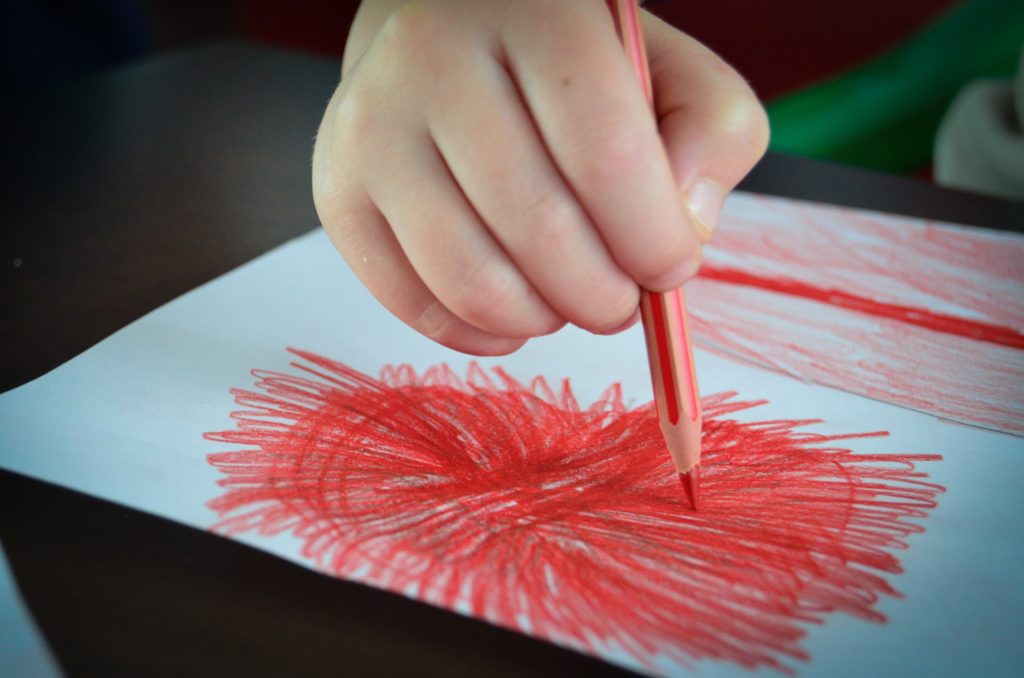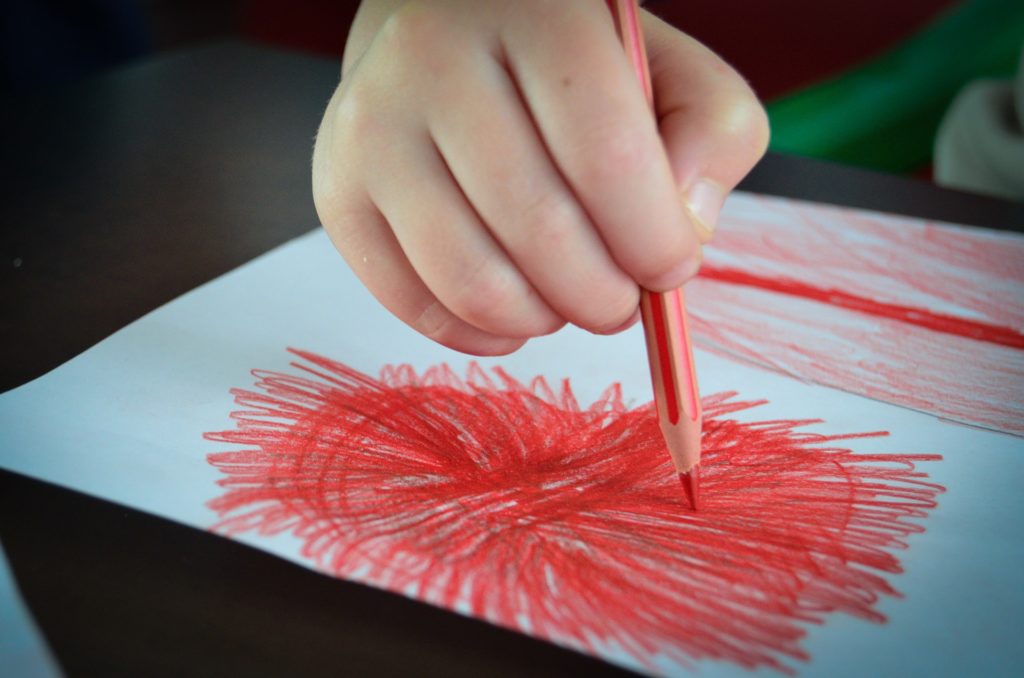 8. Cutting paper with safety scissors
The next level of your child's hand and finger development is getting him used to cutting (only with safety scissors). Cutting paper or playdough with safety scissors can refine their finger strength and hand-eye coordination. Your child can start with cutting straight lines, curved lines, circles, squares, and many other shapes. Supervision is a must, especially for this activity.
9. Sock puppets
Easy DIY sock puppets are exciting and significant for the development of fine motor skills. Making different sock puppets will let your toddler think creatively, encourage imaginative play and also improve hand-eye coordination. It's a complete win-win situation for both, parents and kids! Parents.com has a great video to make a simple sock puppet.
10. Sticking and folding
Sticking and folding small pieces of paper or using stickers can help your toddler improve his spatial awareness and also increase his finger strength. Exposing your kids to art and craft activities can not only keep things fun and interesting for them but also improves their creative skill, hence making them perfectly ready for preschool.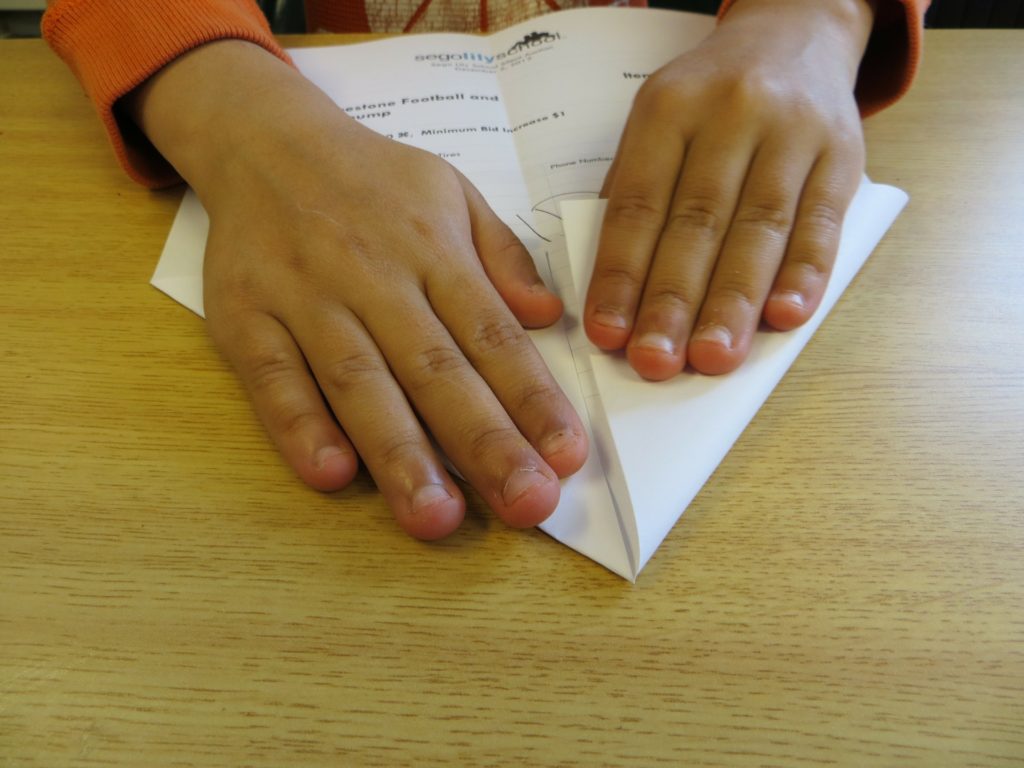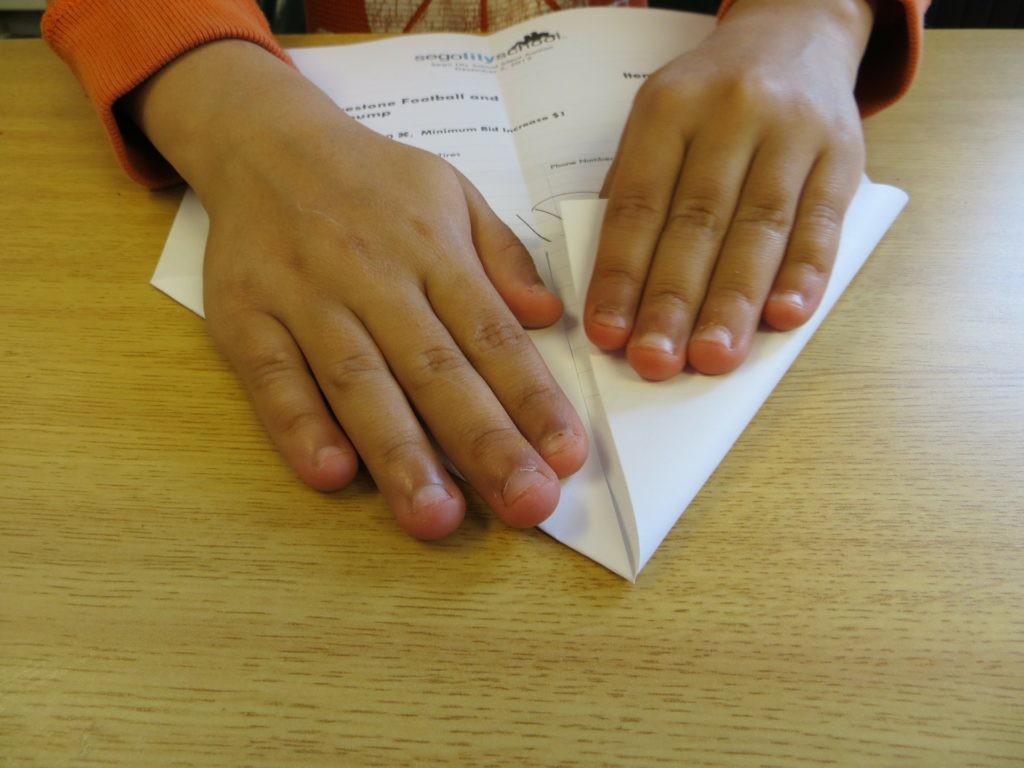 Summing up
Fine motor skills and gross motor skills are important milestones of every toddler's and preschooler's development and starting early is very effective. Encourage your little one to perform the activities above and get him/her ready for preschool easily.