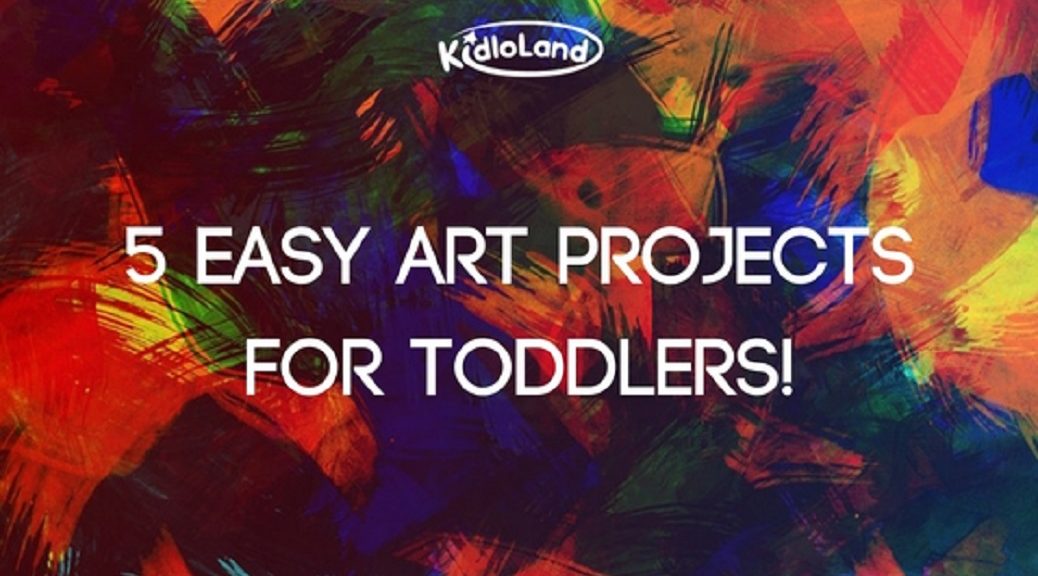 5 Easy Art Projects For Toddlers!
Every child is an artist. The problem is how to remain an artist once we grow up.                       ~ Pablo Picasso
Children can be very artistic and very messy at the same time. Creating art can enable them to explore various materials, colors etc. and think creatively at an early age. Toddler activities are slightly difficult to do because they are still learning and growing. In order to enhance their fine motor skills, you can introduce some simple art activities so that your little one is engrossed and entertained for at least a few hours!
As a parent, you must remember that your toddler has a short attention span and he might not even complete the art project. That is totally fine! Make it interesting for your child by avoiding repetition and by introducing new things every time.
To help you do that, we have 5 simple and easy art projects that any toddler can successfully do!
1. Painting over a stencil
First, spread a newspaper on the area which might get messy.
Find a large sheet of white paper and put it on the table or on the floor.
Place a stencil sheet which has simple cut-outs to paint over.
Give your toddler a big brush to dip in homemade edible paint just in case your toddler decides to eat it too. Here's one way to make edible paint.
That's it! Let your toddler paint to his heart's content!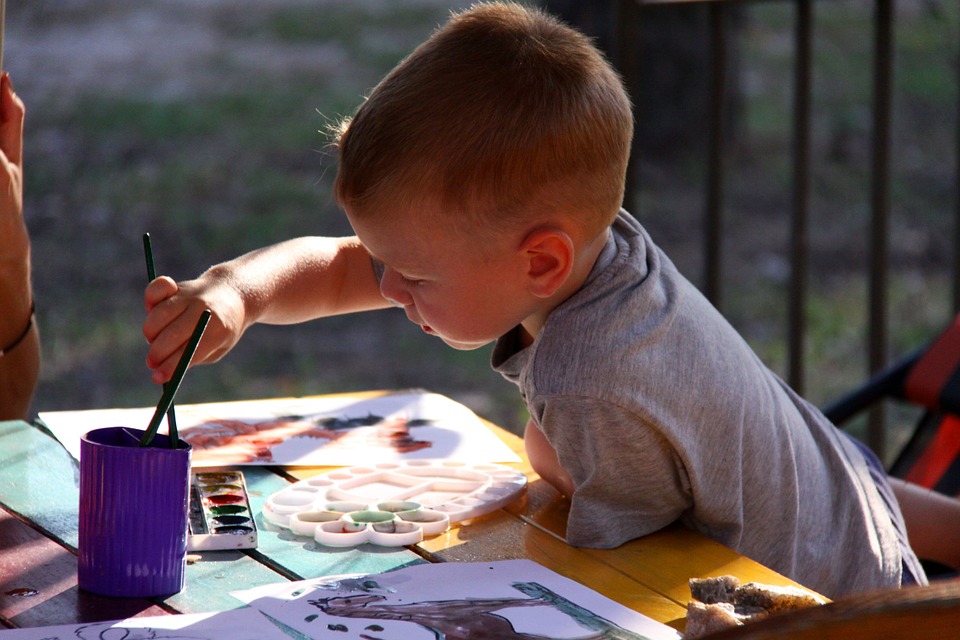 2. Sponge painting
Sponge painting can be super exciting for little kids.
Cut out different colors of sponges in various shapes (such as a smiley face, heart, leaf, star etc.)
Let your toddler dip one side of these sponges in edible paint and stamp it on a fresh white sheet of paper or plain cloth.
3. Fingerprint, Handprint & Footprint art
For this art project, you can draw a tree trunk with branches on a paper with a black marker.
Once that dries, ask your child to dip her fingertips in edible paint and stamp it on the branches to imitate leaves.
You can also get your toddler to make fingerprints, handprints and footprints on the paper. After it dries, you can draw funny shapes and smileys on those prints together!
This makes for a beautiful piece of artwork worthy of being framed!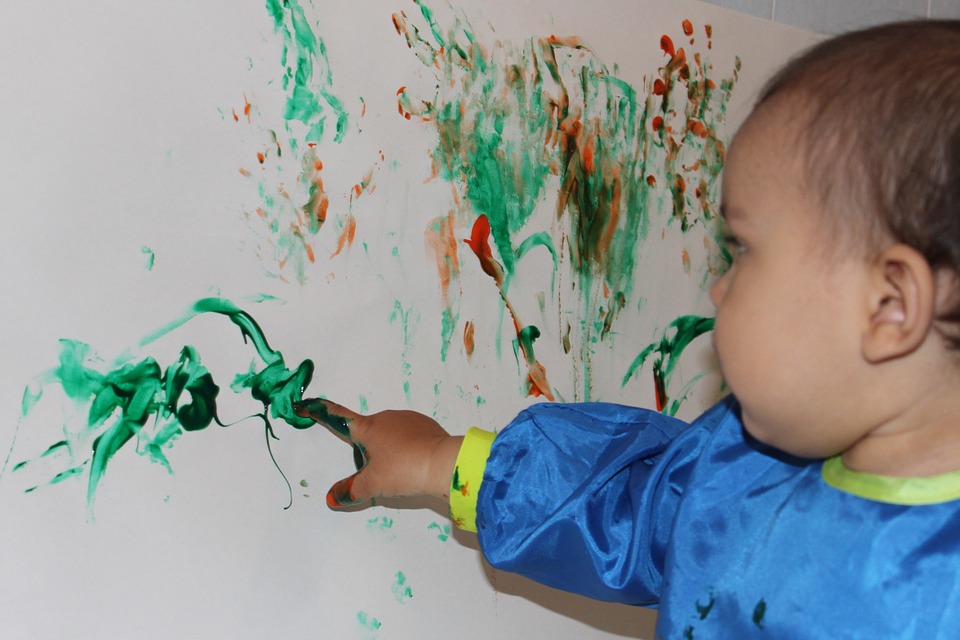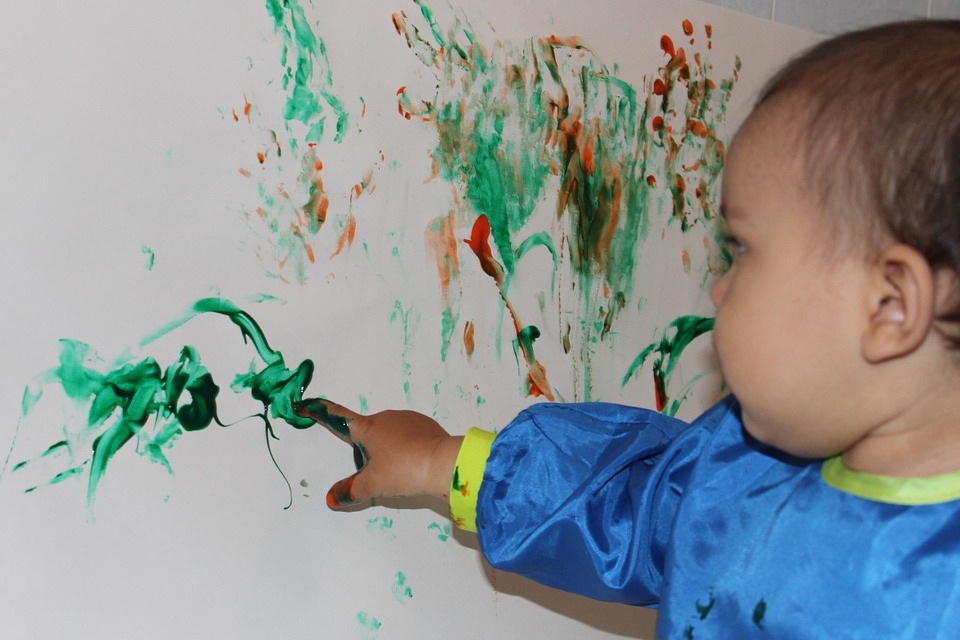 4. Vegetable printing
Slice a few firm vegetables like carrots, potatoes, celery stalks, okra in different ways and allow your toddler to dip their ends in the paint.
This will create beautiful prints which look like flowers!
Finish off the artwork by painting the stems of the flowers yourself.
Ta-da! Now you have a joint effort by you and your little one!
5. Spray bottle art
Spray bottles can be an object of intrigue for toddlers and they won't stop playing with it!
To make spray bottle art, fill a spray bottle with edible or non-toxic colors mixed with a little water.
Keep a towel on the floor that can absorb the paint that will drip down.
Place a large paper on a stand.
That's pretty much it. The next step is to let your child spray the watery paint on the paper and create his very own abstract art!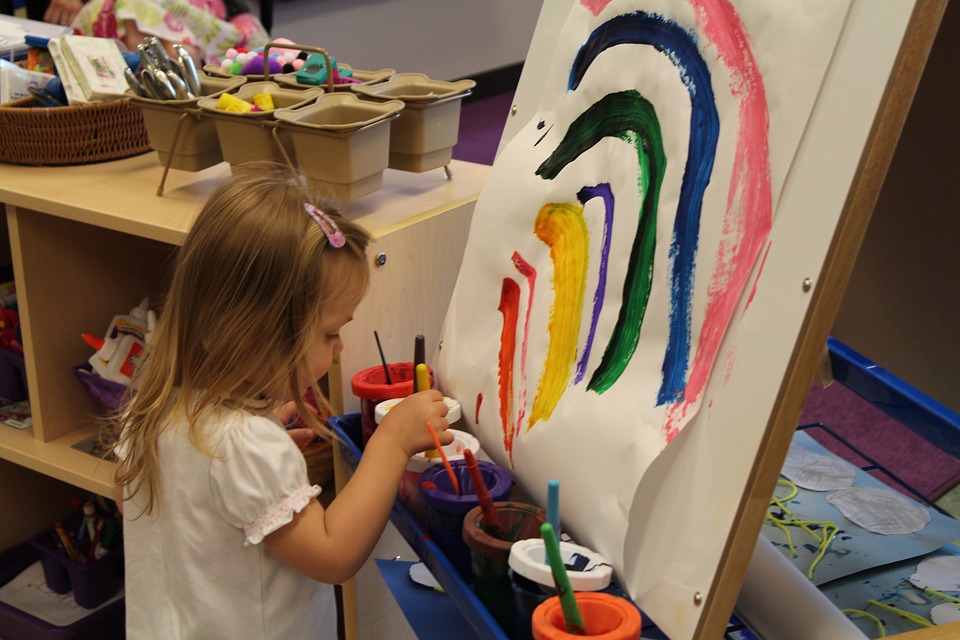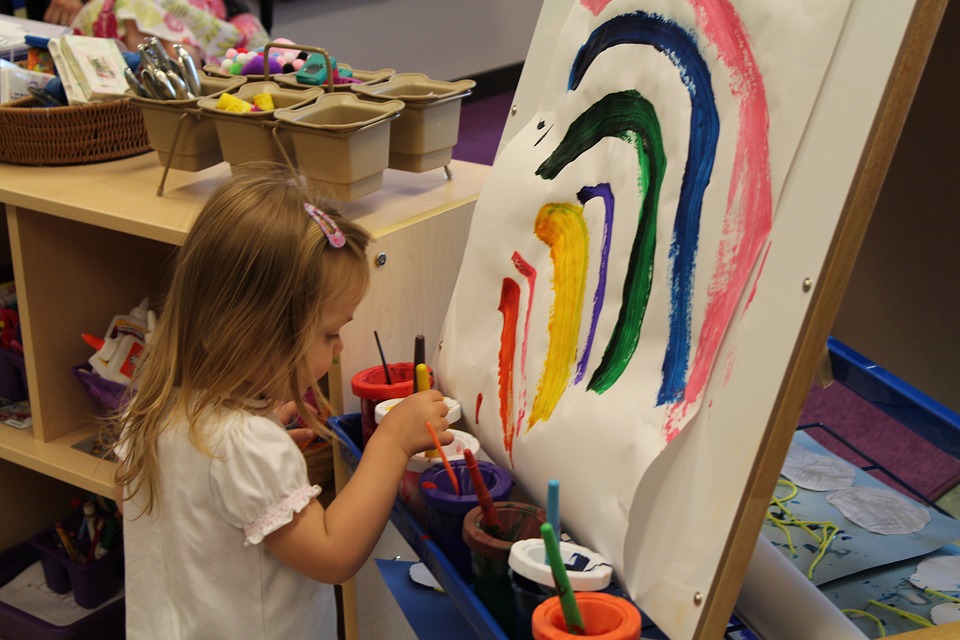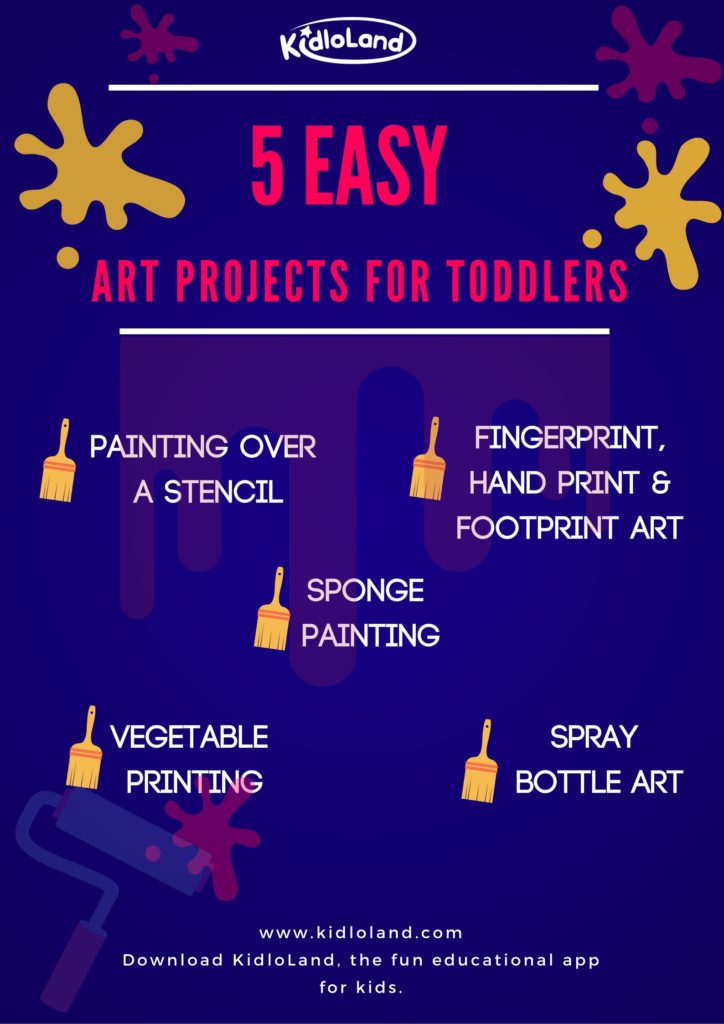 Image Credits: Yuri_B, Icr3cr, ambush000, MowcowMoms