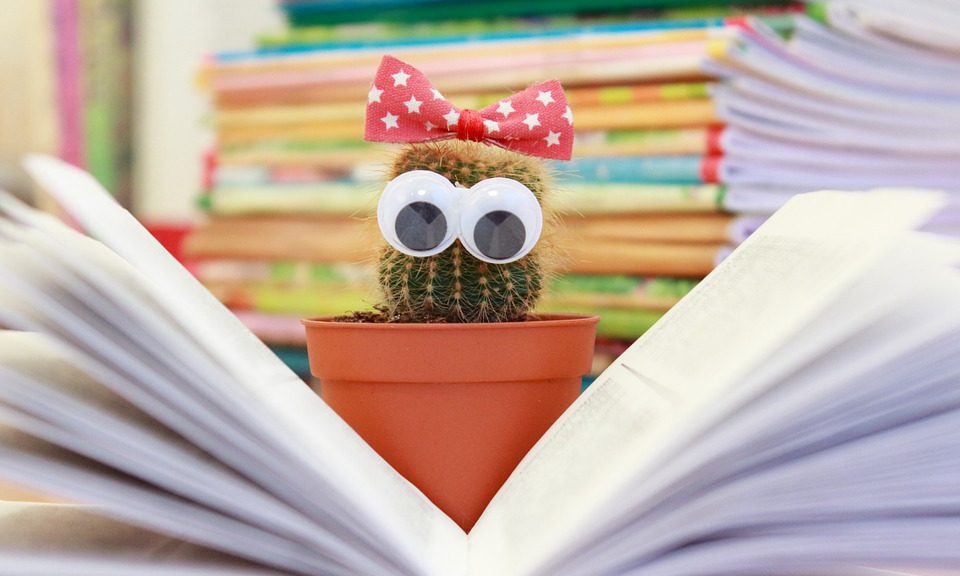 11 Reasons Why Reading Is Important For Your Child
Reading helps your child's development. The child gets familiar with sounds, words, language, and print. All this adds to your child's early literacy skills and helps him go on to read successfully later in life. It also stimulates your child's imagination and helps them learn about the world! Reading together creates a precious time for bonding with your child.
The 11 Reasons why reading is important for your child are:
1. Improves vocabulary and understanding
As children read, they learn new words and also as they absorb more and more information, they understand how to frame sentences properly and ways to use words and language effectively.
2. Increases speaking skills
Reading helps kids to learn new words and connect them to other words. Learning these new words helps to be more expressive.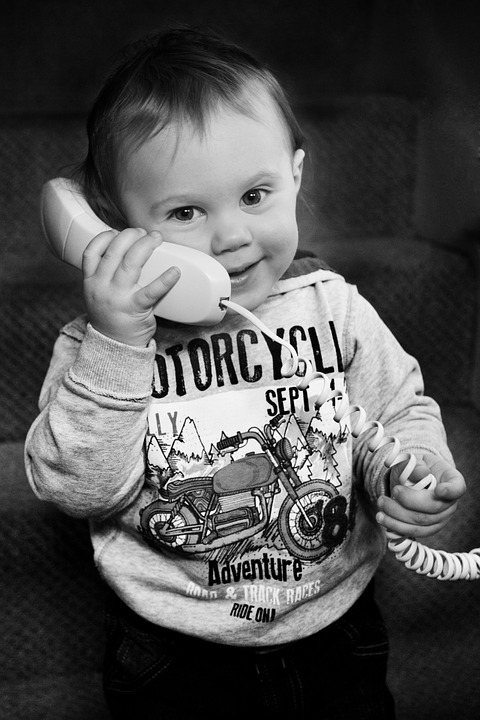 3. Boosts imagination
When kids read, their brains translate the descriptions that they are reading into pictures. When they are reading a story, they also imagine how the characters are feeling. They tend to relate their own experiences to the experiences of characters.
4. Enhances communication
When you spend time reading to toddlers, they will try to express themselves and relate to others in a healthy way. By witnessing the interactions between the characters in the books and the contact with your child during story telling, your child is gaining valuable communication skills.
5. Helps concentration
To cultivate reading, kids have to sit quietly at one place for long time periods so that they can focus on what they are reading. Reading regularly thus develops a concentration in them.
6. Gets them thinking
Little readers grow a habit of asking "why?", "what?" and "how?"! Reading helps them develop a sense of curiosity which eventually emerges into building up the knowledge base of your kids.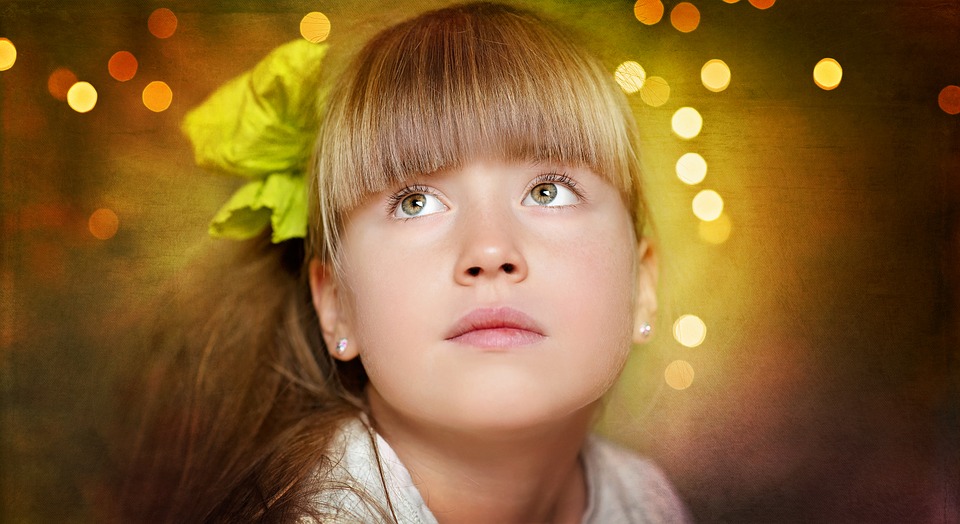 7. Increases comprehension skills
When a child reads aloud, it forces him to read slower which gives him more time to process what he reads, which improves reading comprehension and helps in building up vocabulary and phonics skills.
8. Enhances creativity
Reading and creativity go hand-in-hand. When kids read, they are taken into a completely new world which your brain learns to comprehend. This virtual reality created nurtures their brain to develop ideas for new worlds and other possibilities and also sparks their imagination.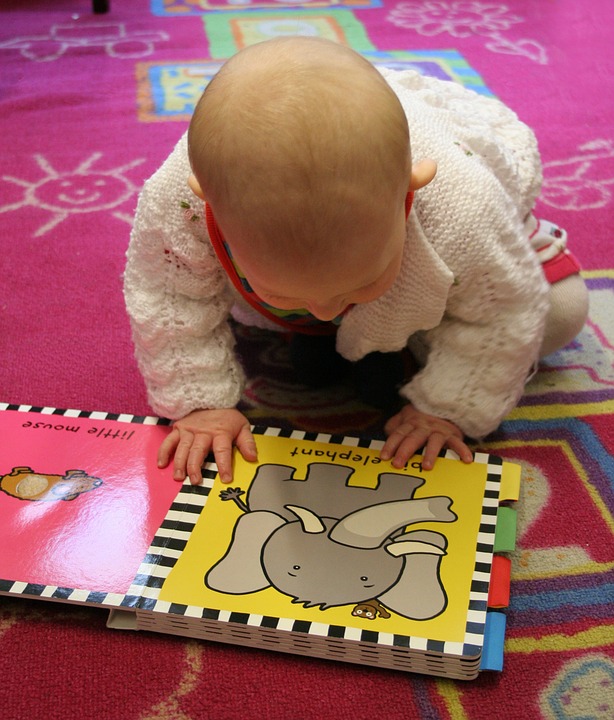 9. Calms the mind
When we read, we read in silence. The constant blinking and flashing lights which attack our senses when we are watching TV or looking at a computer are actually stressful for our eyes and brains. Reading the black print on a white page is quite less stressful for the eyes and brains.
10. Helps to pronounce words properly
Encourage children to read aloud. When you encourage kids to read aloud, it helps them to improve their pronunciation skills and be audible enough.
11. Helps to discover new things
Reading gives exposure to the unknown facts. This is the root cause of interrogation which leads to the thinking and questioning process and helps kids to discover new things.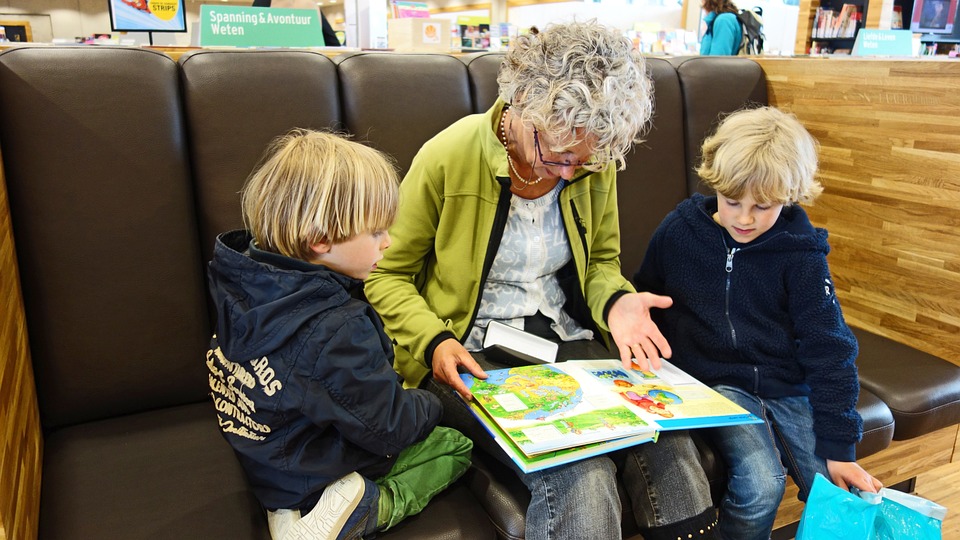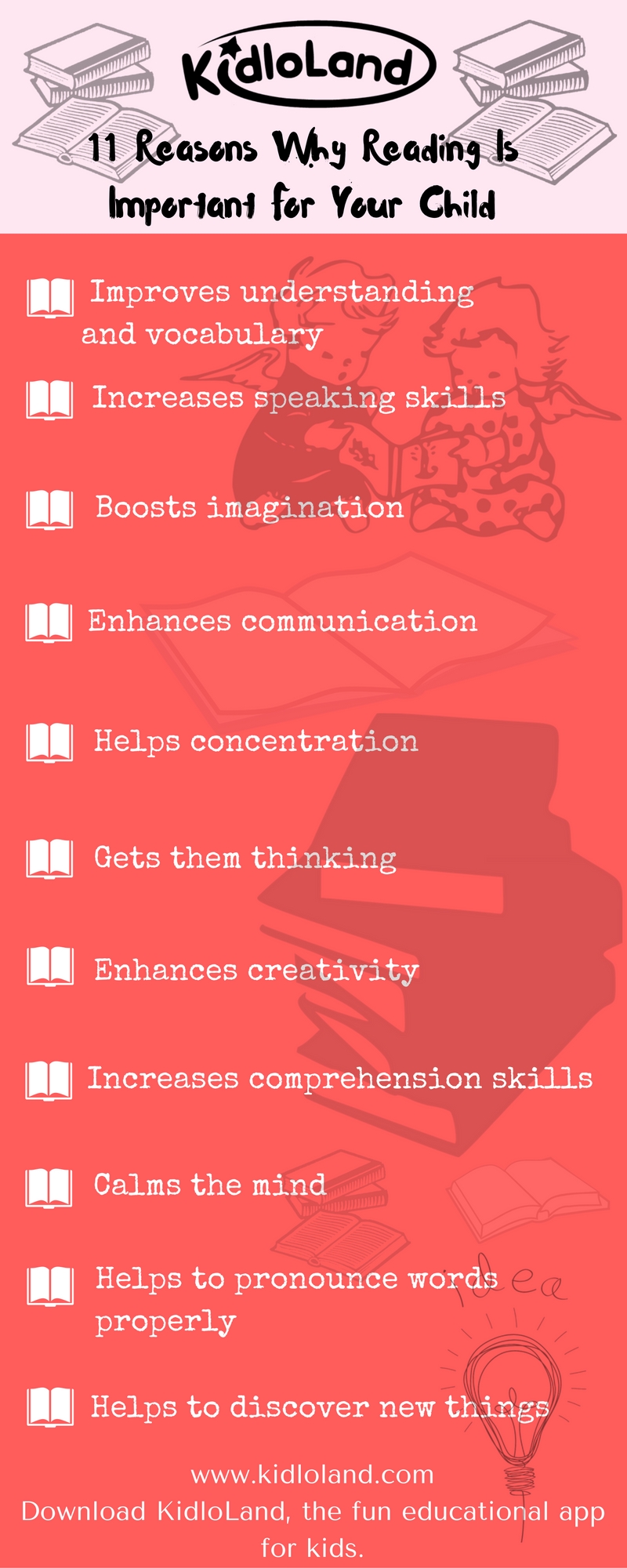 Image Credits: PublicDomainPictures, klimkin, dassel, pezibear

If you are looking for a nursery rhymes app for babies, try KidloLand! It has a huge collection of nursery rhymes for kids and lots of exciting original songs too. Download the app for free now!