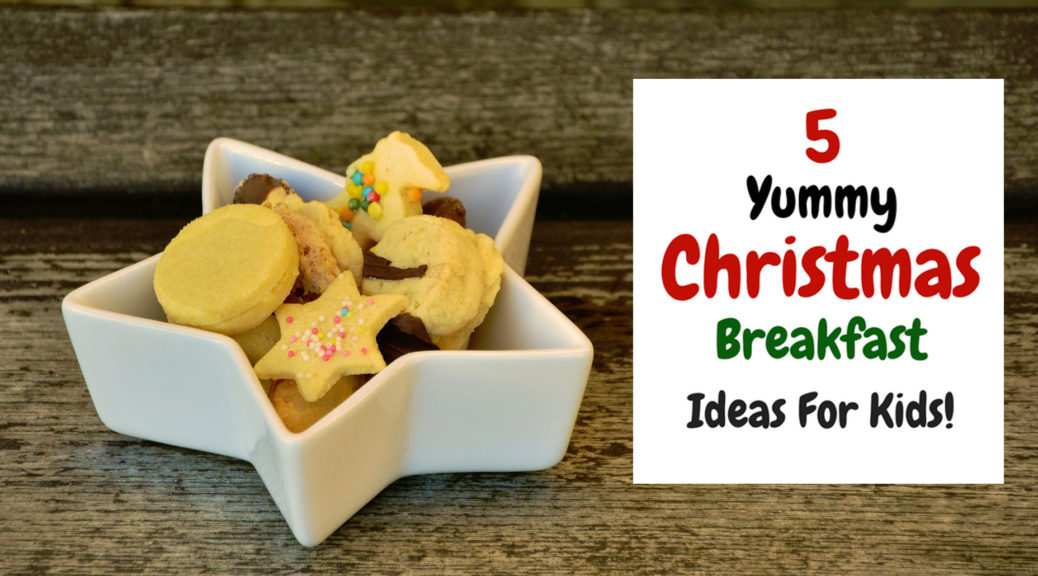 5 Yummy Christmas Breakfast Ideas For Kids
Christmas is a couple of days away and the holiday cheer is all around us. People all over the world are excited because it's the most wonderful time of the year! One of the best things about Christmas is the scrumptious Christmas breakfast that you enjoy with your family and friends. It's a beautiful experience to prepare breakfast for your loved ones, especially for your little munchkins. A fun Christmas breakfast is something every child looks forward to, so why not make it even more interesting for them? Below are 5 easy and creative ways to make Christmas breakfast that will make Christmas even more magical for them.
1. Pancake Santa
Making Santa pancakes is a simple way to incorporate Santa Claus in your child's breakfast! The steps are easy:
– Make a plain pancake with your usual recipe. Here's one simple recipe from allrecipes.com.
– Place a pancake on a plate. Add strawberries to make the Santa hat.
– Slice a strawberry to make Santa's nose and place it in the middle of the pancake.
– Pipe whipped cream onto the pancake to make Santa's beard. Also add a little whipped cream at the end of his hat.
– Place two berries to make Santa's eyes.
– Finally, make him smile with some chocolate sauce and you're done!
2. Christmas tree cookies
– Christmas tree cookies can be made by first making your regular cookie dough. Here's a detailed recipe.
– Once the cookies are baked in the shape of a Christmas tree, make sure you let them cool completely.
– Then, pipe green colored frosting on the cookies.
– Add some sprinkles on top of the frosting to mimic ornaments of the Christmas tree
– That's pretty much it. You can also add a star shaped candy on top of your very own Christmas tree. Enjoy!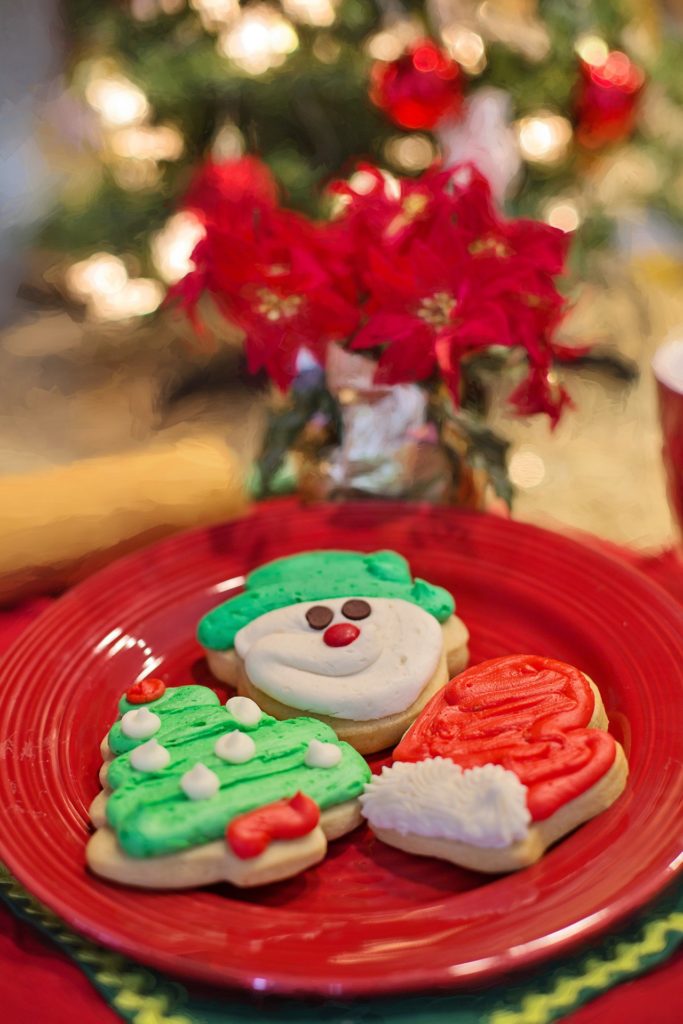 3. Reindeer brownies
– If you love baking, making brownies will be very easy for you. To make Christmas special reindeer brownies, follow this recipe to make the basic brownies first.
– Once they're made, cut up your brownies in triangles to make the faces of the reindeer.
– Place some brown candies to make the eyes of the reindeer.
– Draw a smiley face with some whipping cream.
– Finally, add some pretzels to make their antlers. Reindeer brownies are ready!
4. Christmas tree waffles
-Waffles might be a staple breakfast food in your home, but how do you make Christmas themed waffles? It's simple!
-First, prepare your waffles (here's a recipe if you need any help!). If you want to make it even more accurate, add a bit of green food coloring in it.
-Next, cut the waffles into triangles.
-Place these triangles under each other to look like a Christmas tree.
-Add some sprinkles on it.
-Your Christmas special waffles are ready!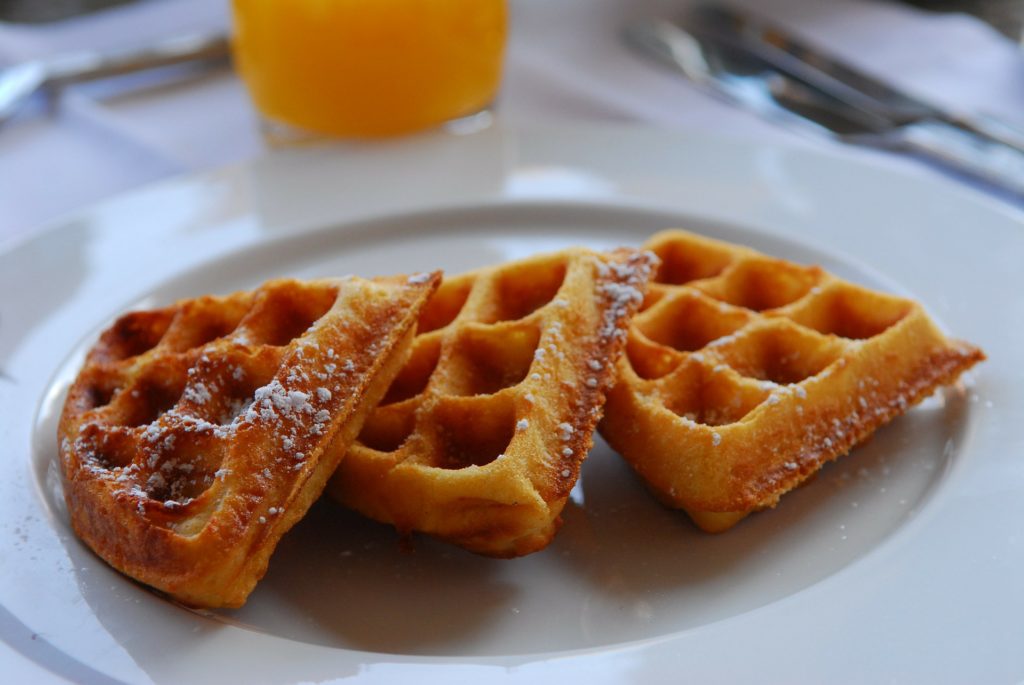 5. Christmas tree cupcakes
-This one is simple and easy! First, bake some green cupcakes. Yes, green! Here's a great recipe.
– After the cupcakes have cooled, pipe some green colored cream cheese frosting on top.
– Again, add some sprinkles for that extra Christmassy look.
– Place a tiny star shaped candy on top of it. It's done!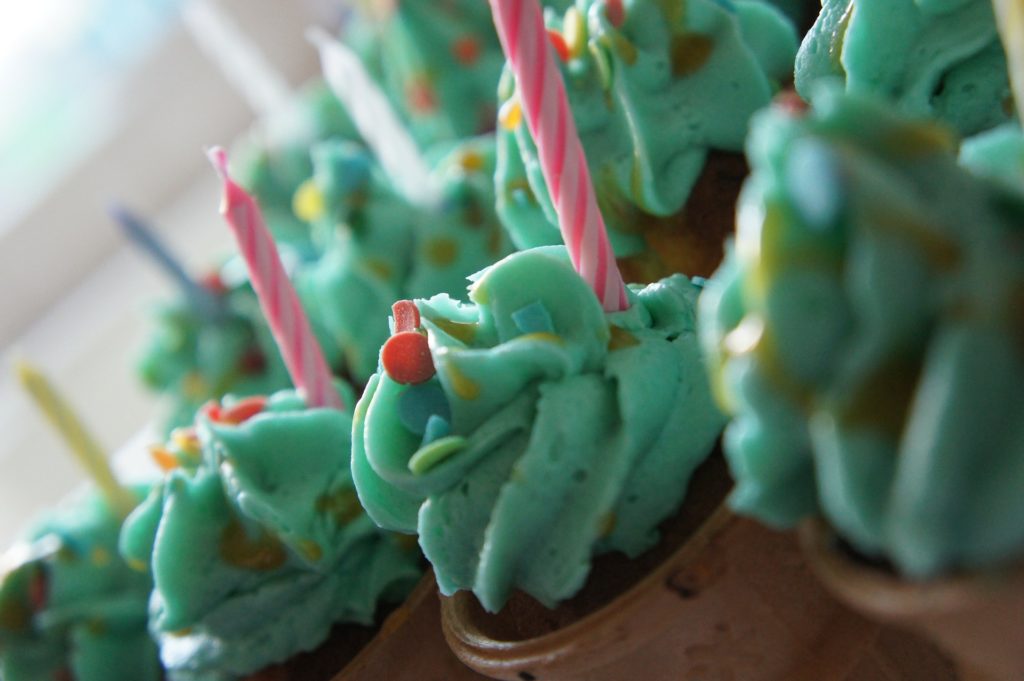 Summing up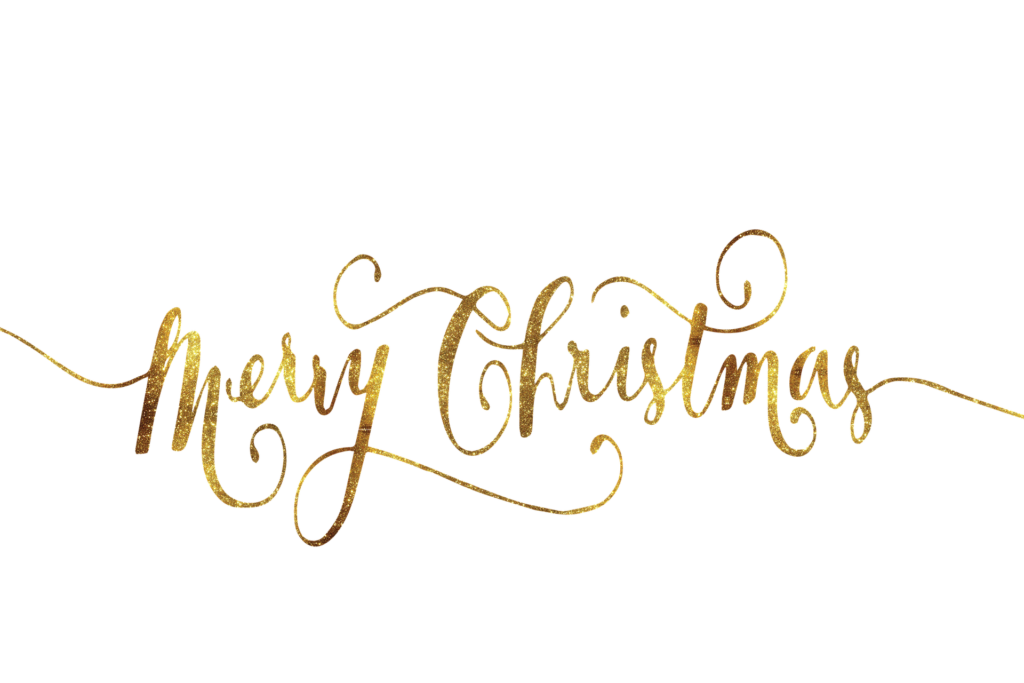 Preparing and having your Christmas breakfast with your friends and family is a wonderful experience. These festive desserts will surely make your Christmas day even sweeter.
For more Christmas games, activities, songs and stories, you can download the KidloLand app here! Merry Christmas!